Getting Help with Content
If you have any questions relating to the content of your eLearning, please direct these to the administrator of your module content. To do this, click on the question mark found at the top-right of the screen and send a message.  The designated content administrator will respond to your question as soon as possible.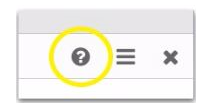 Sections
At the top left of the screen you will see the section title.
The arrows on either side of the section title allow you to move from one section to the other.  
Note. This will only be available for sections you have completed.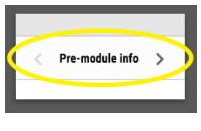 Sections Navigation List
At the top right of the screen you will see 3 horizontal lines. This is your pop-out menu and will allow you to see your progress and also provides another way to move from one section to another.  
If any sections are locked (shown with a padlock image) it is because you need to complete the previous section first. They will unlock once you have completed the appropriate section.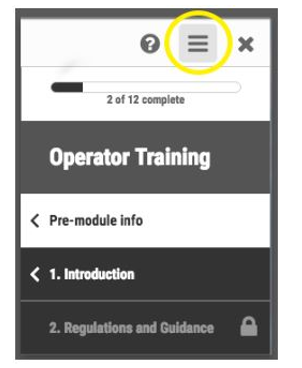 Exit Button
If you wish to exit the training at any point, you should exit by selecting the 'X' in the top right hand corner of your screen within the module window.
Note. Please be careful to exit the module and not just close the browser.
This will give you the option to 'Save & Exit' or 'Cancel'. Select 'Save & Exit' and your progress will be saved to your account.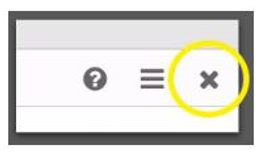 Blockers
Blockers are used throughout modules. They prevent you from moving to the next section until you have completed the task on the current page. This may include viewing any videos, doing activities or clicking on images. IF you find you cannot progress it is probably because you haven't fully completed an activity.
Videos
As you progress through aneLearning module, you may find videos to watch along the way.  
To watch the video, click on the 'play' button.  Use the media bar at the bottom of the video to start/stop playback, adjust the volume and to make the video full screen.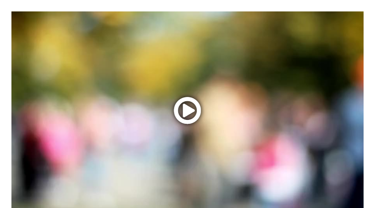 Audio
You should have sound enabled on your device. Make sure the volume is at a comfortable level.
To get the best audio quality, plug your device into a set of speakers or a set of headphones (this is also recommended if you are in a noisy area or do not want to disturb others around you).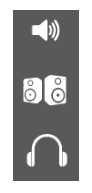 Narration
Throughout the module, the on-screen text will be accompanied by narration.
You can control the narration by using the playback button.
A timer will inform you of the time remaining on the audio.  You can pause, resume and replay the narration by clicking the button.

If you find any aspect of the module is not working, please refer to our troubleshooting guide and run the system checker.