How you log into the IPAF LMS platform to access eLearning and presentable modules is changing.

From 3 April 2023 Training Centres and candidates will access IPAF eLearning via the IPAF portal, rather
than directly through the LMS. However, instructors will still need direct access to the LMS to download
and synchronise downloadable modules.

1. Log in with your IPAF ID
• To log into the LMS, Instructors will still visit https://training.ipaf-pal.org/.
• On this page, select Sign in.

• On clicking the "Sign In" button, enter your IPAF ID credentials.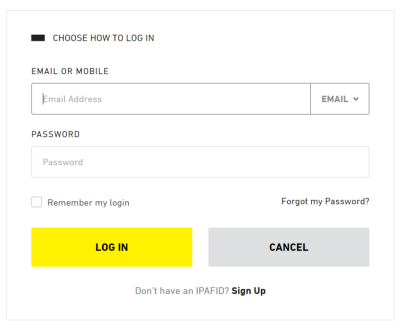 If you do not remember the password for your IPAF ID, you can reset it using the "Forgot my Password?" option just below the Password field.

If you do not have an IPAF ID, you can create one using the "Sign Up" option at the bottom of the Sign In
prompt.

Once you have logged in, you can then download your presentable modules in the same way you always
have.